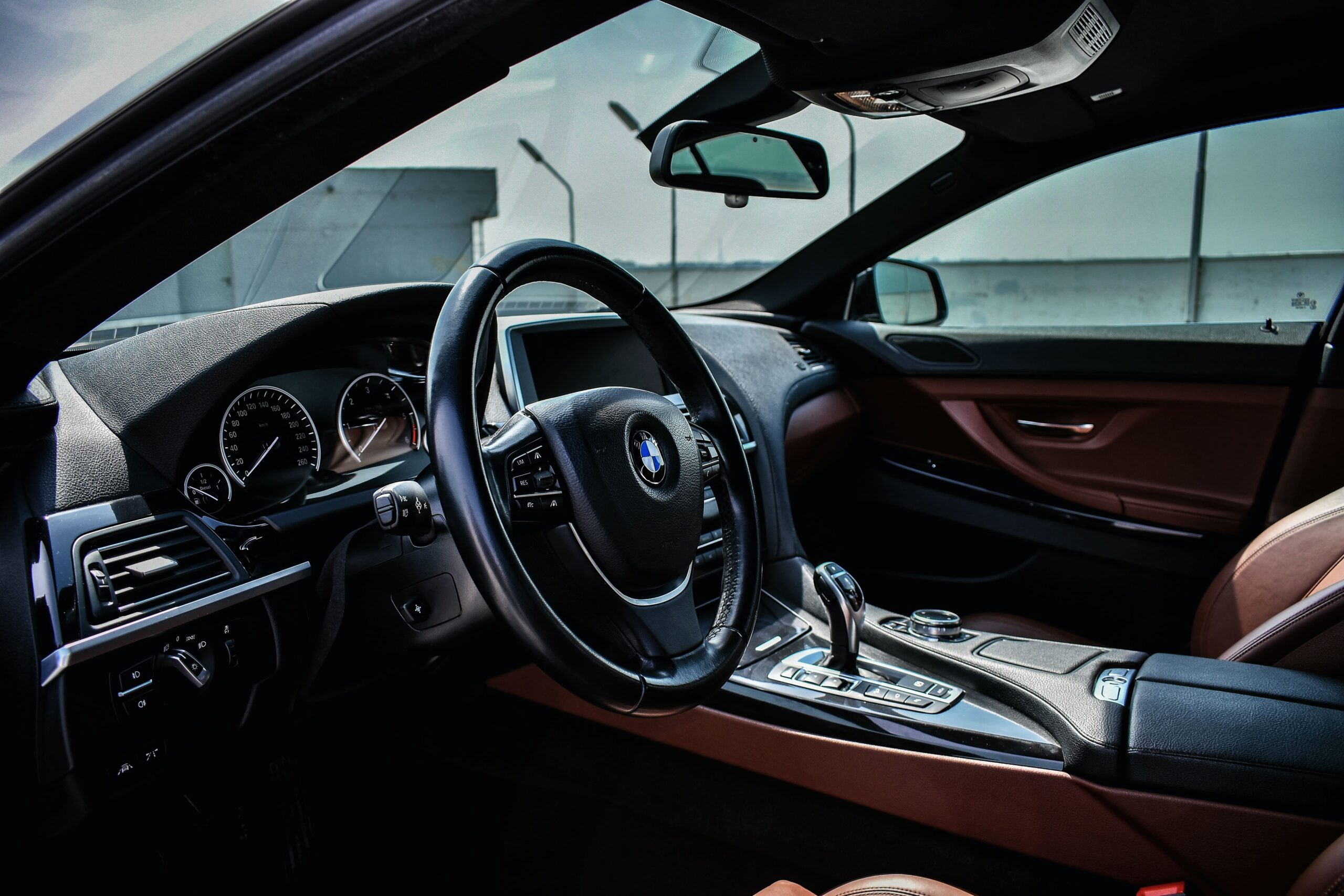 Auto Tech Guide: How to Take Care of Leather Car Interiors
[et_pb_section fb_built="1″ _builder_version="4.9.3″ _module_preset="default"][et_pb_row _builder_version="4.9.3″ _module_preset="default"][et_pb_column type="4_4″ _builder_version="4.9.3″ _module_preset="default"][et_pb_text _builder_version="4.9.3″ _module_preset="default"]
Auto technicians and shop owners regularly come to us for advice on the latest products for car interiors. Why? Well, getting the leather interiors clean is difficult to get right and often what determines if a customer will come back or not. Car leather care can be tricky as upholstery comes in all forms. Not only is it a tricky job, but taking care of leather car interiors can be a meticulous process as auto technicians need to pay attention to high use areas like seats, arms, and backs. Additionally, since leather is a natural material it is subject to fading and cracking because of heat and UV rays. 
We've got you covered with a full guide on how to take care of leather car interiors plus some of our client's favorite products to keep in stock.
[/et_pb_text][et_pb_blurb _builder_version="4.9.3″ _module_preset="default" background_color="#FC5C00″ custom_padding="20px||||false|false"]
Customize Your Order & Get The Best Rates
Give us a call at +1 (833) 281-2627 or email us at info@a3supply.com and we'll put you in touch with one of our sales associates!
[/et_pb_blurb][et_pb_text _builder_version="4.9.3″ _module_preset="default"]
Guide on How to Take Care of Leather Car Interiors
Step 1. Vacuum and Dust
Before incorporating any products of chemicals on surfaces, make sure that you dust and vacuum the entire car. We love using a microfiber towel to help with grabbing dust particles and then go over with a vacuum to get all the debris left behind. 
Spray the area you are currently working on with Tanners Preserve leather cleaner use either the same microfiber towel or a soft-bristled brush dedicated to cleaning leather car interiors. Make sure to get the big problem areas like the creases and places where skin and hair touch regularly. The reason why we prefer Tanner's Preserve Leather Cleaner is that the formulation is one of the safest chemicals in the industry and yet it still manages to get the toughest grime out. You'll notice a big difference in the look and feel of the leather seats almost instantly. 
Step 3. Wipe Down with a Clean Towel
Always have clean microfiber towels on hand then. We suggest wiping down the newly cleaned area with one because they're gentle, can clean up any residue or excess moisture in one wipe, and don't leave any lint or a white film behind. 
This is one of the most important steps when it comes to taking care of leather car interiors. Apply the Tanner's Preserve Leather Conditioner generously and evenly to the newly cleaned surfaces. Don't let a puddle form in one spot. The Tanner's Preserve Leather Conditioner keeps the leather moist and helps prevent cracking and peeling as well as providing UV protection to maintain the color. Give this about 6 hours for the seats to absorb before wiping it dry again with a microfiber towel.
If you're looking to finish the service for your customer with sanitation service, then make sure to read about how to sanitize cars and our Ozium Air Sanitizing Fogger review.
[/et_pb_text][et_pb_shop _builder_version="4.9.3″ _module_preset="default" hover_enabled="0″ type="product_category" include_categories="430″ sticky_enabled="0″][/et_pb_shop][/et_pb_column][/et_pb_row][/et_pb_section]