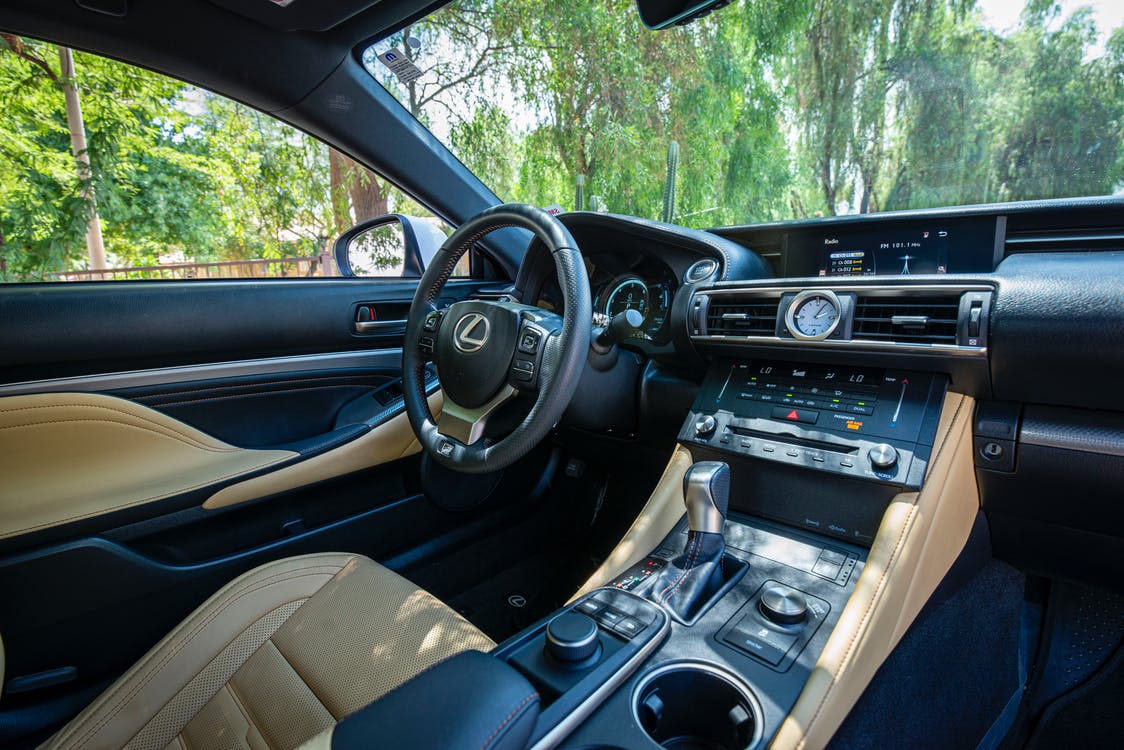 6 Interior Car Protection Tips To Guarantee Customer Satisfaction
We're a family-owned business and are invested in the success of our customers. Follow us over on LinkedIn for company news, exclusive insight into the automotive industry, and all things cars!
When running an auto shop, it's important to remember that customer retention is not possible without customer satisfaction. To ensure that your customer is satisfied with the service you provide, you need to invest in taking care of their vehicle like it's your own. Vehicle protection is one of the easiest and quickest ways to retain your customers and why we are sharing 6 interior car protection tips that will keep your customers happy and prevent any difficult clean-ups. Use the following tips, products, and ideas to avoid tracking dirt, grease, chemicals, or oil into the car.
1. Use disposable floor mats to effectively place a physical barrier between stain hazards and the customer's vehicle carpeting. Depending on the weather, snow and rain can easily track in dirt and mud, and specific services may cause spillage of toxic chemicals or difficult oil. We love a larger floor mat like these because they stay in place and don't allow spills or stains to leak through.
2. An alternative to the disposable floor mats we mentioned above are the adhesive floor mats. If you have a lot of work being done on the interior of the vehicle with chemicals, then our tip is to use adhesive floor mats. They act as a barrier against contaminants, sits right on top of the car's carpet surface, and won't budge a bit. Evaluate the work that needs to be done on the customer's vehicle and determine how much the technician will be moving in and out to decide if you need to be using the adhesive or if the disposable floor mat above is doable. 
3. Did you know that seats are the most damaged part of the car during an auto service? We love using the Slip-N-Grip seat covers with its patented coverage to prevent any major damage to the seats. It also allows your technicians to move in and out of the car without worry. We go into detail about why Slip-N-Grip seat covers are the best disposable seat covers for auto shops here and why we never fail to utilize it to ensure interior car protection.
4.  Shoe and boot guards are great for two reasons. They demonstrate and enable you to protect your technicians' shoes against any oils, paint, or dirt as well as allow interior car protection for your customers. Our shoe covers are 3-layered, leak-resistant, and durable. 
5. When your customer's auto service work involves your technician to check out and do work on the vehicle gauges, we recommend using double-banded steering wheel covers as your first step to implementing interior car protection. The covers protect the vehicle's steering wheel from debris and germs while being serviced.
6. One thing that always gets looked over when it comes to interior car protection is the tires! Even though the tires are not exactly part of the interiors, they still require vehicle protection. Disposable tire bags are perfect for returning old tires to customers or storing snow tires after the season. Using the right products and vehicle protection shows your customers you care. 
How to Incorporate Interior Car Protection In Your Service
The easiest way to incorporate interior car protection into your service is by having all the right products stocked in the same place. Our SNG Steel Rack with Casters makes it easy for technicians to start each service by dressing the cars. The steel rack seamlessly moves from one workstation to the next and organizes all the products easily. As a car supplies warehouse, we take vehicle protection seriously! 
Shop all the products mentioned below and make sure you email us at info@a3supply.com for any additional questions or if you want to know more about our bulk pricing!