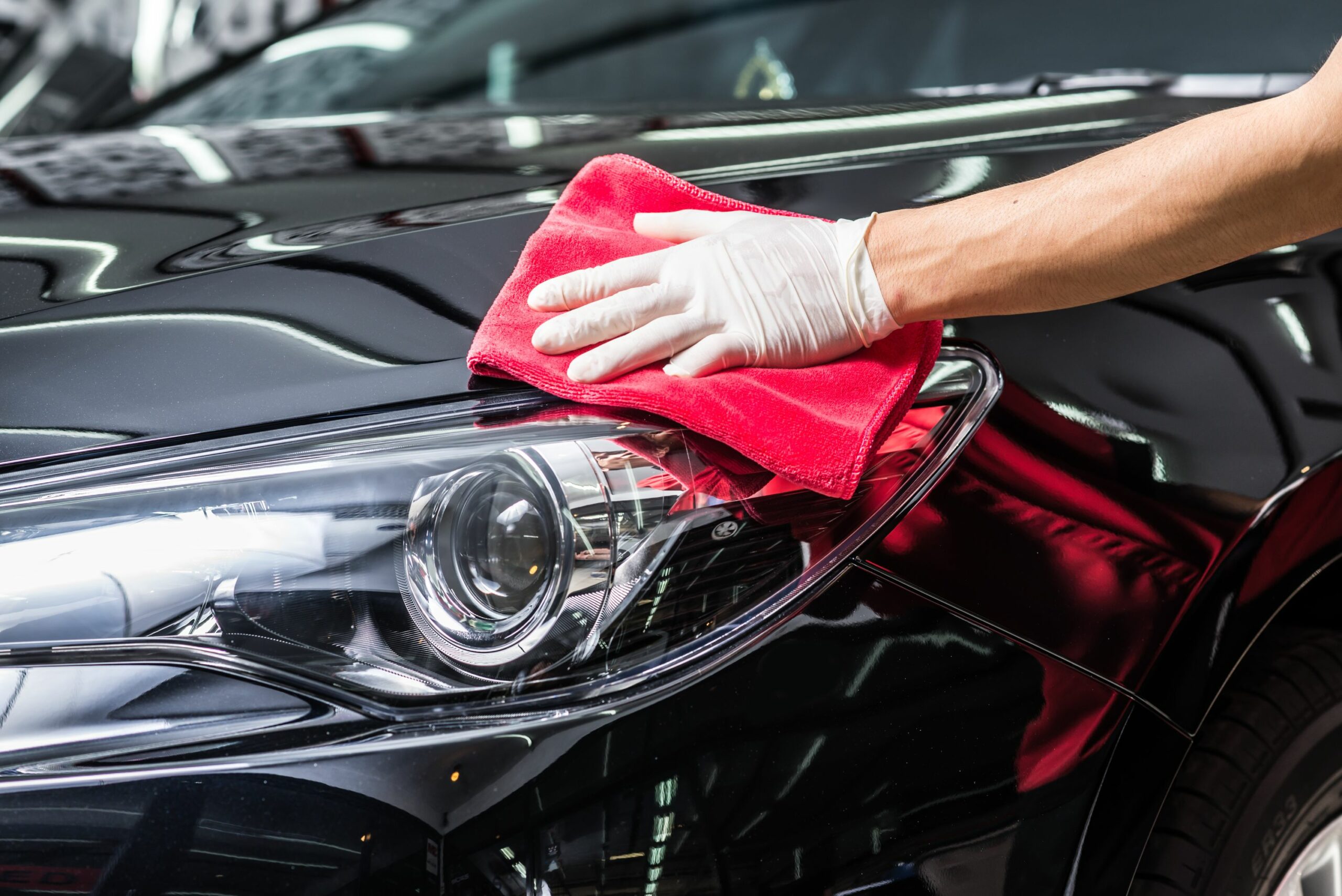 The Best Auto Detailing Supplies to Buy Wholesale
[et_pb_section fb_built="1″ _builder_version="4.6.5″ _module_preset="default" custom_padding="0px|||||"][et_pb_row _builder_version="4.6.5″ _module_preset="default"][et_pb_column type="4_4″ _builder_version="4.6.5″ _module_preset="default"][et_pb_text _builder_version="4.6.5″ _module_preset="default"]
We already covered how to ensure customer satisfaction by instilling interior vehicle protection service and utilizing the best disposable seat covers before your technicians start a service. Today, we're discussing the end of all services. No matter the service, technicians should be presenting customers' cars even better than what has been brought in. We are talking about the best auto detailing supplies your shop should have on hand and your technicians should be using at the end of every service before the customer leaves happy.
Before digging into the best auto detailing supplies, it's important to understand the importance of auto detailing. Auto detailing a car is essential to maintaining and preserving a car's condition. The reason why auto shops should also be practicing auto detailing at the end of services is to help retain customers. The service provided to a customer's car from start-to-finish determines if they will return and be customers for life. Detailing a customer's car is just as vital as getting the job done and is simple enough to be part of every service.
Feel free to bookmark this blog post for reference as it will be updated regularly with the best and latest auto detailing supplies you can buy wholesale. Here are the auto detailing supplies our customers regularly buy on wholesale and will help your technicians get the job done:
[/et_pb_text][et_pb_blurb url="https://info.a3supply.com/a3supply-mailing-list" url_new_window="on" _builder_version="4.6.5″ _module_preset="default" background_color="#fc5c00″ background_layout="dark" custom_padding="20px||10px||false|false" link_option_url="https://info.a3supply.com/a3supply-mailing-list" link_option_url_new_window="on"]
Join Our Newsletter Family!
Stay updated on the latest sales, product launches, and more. We promise not to spam! Sign up here!
[/et_pb_blurb][et_pb_text _builder_version="4.6.5″ _module_preset="default"]
The Cyclo Max Clean should be the number one on the auto detailing supplies list to buy on wholesale. It has over 1,000 uses across all types of products including home, boats, garages, cars, and more. The foaming formula with citrus activators is designed to remove grease, grime, soap scum, and more. These are the key reasons as to why auto shops should always have Max Clean on hand. It's also a great multi-use product with its ability to clean all types of materials including vinyl and fabric, carpets and floor mats, and dashboards. If you're in another industry, you might be interested in knowing that it also is great with porcelain, ceramic tile, exhaust vents and hoods, bathroom fixtures, blinds, and the list goes on. Show now!
This is a miracle product in our eyes because of its consistent raving reviews! The Glass Clean is a 100% streak-free formula that is even safe on window tinting film. For any auto shop, this is a great product when cleaning windshields, plastics, fiberglass, plexiglass, Lexan, acrylic, chrome, aluminum, and stainless. There's no ammonia and it doesn't run, so it fights against grease, grime, and nicotine film. We suggest using it with a microfiber cleaning towel for the best results! Buy it now!
As mentioned above, this product goes great with the Cyclo Glass Clean for your auto detailing supplies list. The microfiber cleaning towels by Viking are made specifically for auto shops to use. Buy these on wholesale so technicians never run out! These towels are able to clean without chemicals, removes wax and polish with ease, it lifts dust from interior surfaces, and they're reusable. The longevity of these microfiber towels are great, so they are economical in the long run. Add it to your cart!
Want to Hear More About Auto Detailing Supplies to Buy Wholesale?
Feel free to get in touch with an A3Supply product specialist today by emailing info@a3supply.com and follow us on Linkedin to get the latest news and information!
[/et_pb_text][et_pb_shop type="product_category" posts_number="3″ include_categories="354″ _builder_version="4.6.5″ _module_preset="default"][/et_pb_shop][/et_pb_column][/et_pb_row][/et_pb_section]