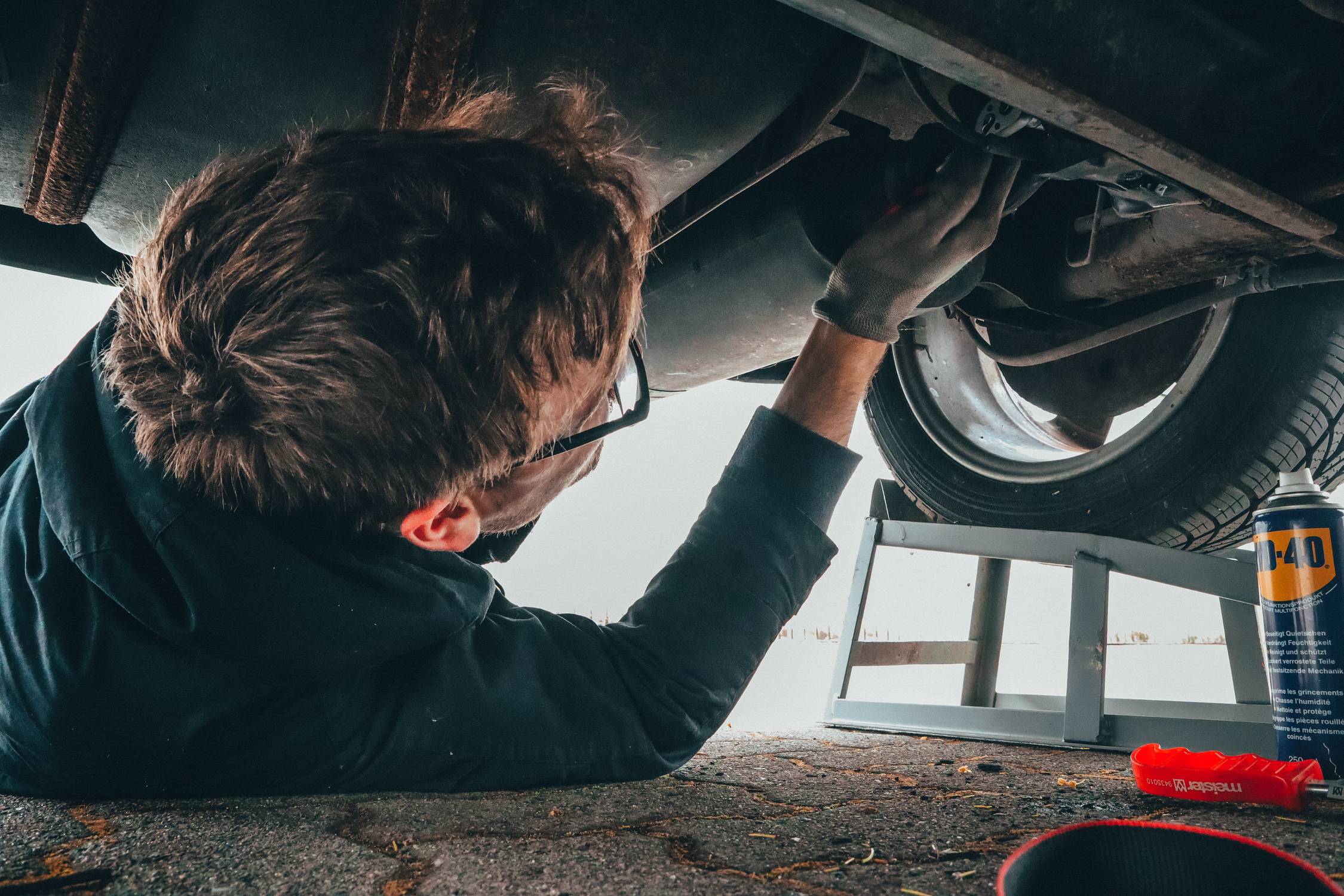 How To Choose the Right Absorbent Mat
[et_pb_section fb_built="1″ _builder_version="4.6.6″ _module_preset="default" min_height="2244px" custom_padding="7px||0px|||"][et_pb_row _builder_version="4.6.6″ _module_preset="default" min_height="2224px" custom_padding="1px||0px|||"][et_pb_column type="4_4″ _builder_version="4.6.6″ _module_preset="default"][et_pb_text _builder_version="4.9.3″ _module_preset="default" hover_enabled="0″ sticky_enabled="0″]
No matter the type of work you're doing, the biggest risk an auto shop faces is a major spillage. It's important to have a plan in place just in case there is an accident and a protocol on how to handle each accident or situation in your auto shop. There isn't much you can do to prevent an accident, but you can definitely make it easier to address an accident like a spillage. That's why we're discussing how to choose the right absorbent mat.
If you're unfamiliar, absorbents come in all shapes and sizes and each of them addresses a specific aspect of a spill. As an auto shop wholesaler, we primarily sell absorbents to help auto shop owners and technicians address and clean up oil, gas, chemical, and water-based liquids. Purchasing the right absorbent mats for your business is a smart investment that will enable you to easily run a cleaner and safer work environment and auto shop. Spills are inevitable, so let's get to discussing how to choose the right absorbent mat!
There are plenty of absorbent mats to choose from and they are broken down based on thickness or how well they absorb a product. We've broken down a few key elements you need to consider when you're trying to choose the right absorbent mat for your business. If you've got any questions or want to know more about bulk pricing then feel free to email info@a3supply.com to speak to one of our product specialists.
Universal Absorbency
You must already understand that absorbent mats are good for cleaning up spills and addressing leaks of all types of liquids. A few things to consider when you're trying to determine how to choose the right absorbent mat for your auto shop is how quickly the mat absorbs leaks, spills, and any overspray on the floors or surface areas. If you're unsure if a particular mat can do that, then feel free to contact us and we can help you figure out the best one!
Physical Features
The second thing to consider when choosing the right absorbent mat for your needs is looking for features that help you grab and address a spill easily. Accidents are something you may need to quickly deal with, so you want to make sure the absorbent mat has the following 3 elements:
Perforation makes it easy for a technician to grab just what they need and reduce waste. It also makes it easy to tear and go!

Dimpled absorbent mats create a low-linting surface and make the mats cost-saving as they're able to absorb more.
Fast-wicking power is necessary to allow stretch and movement, quick-drying, and the mat still maintains integrity and shape.
Reason for Use
It's best to know what type of clean-ups you are doing. Different absorbent mats address different liquids and types of spills. Most auto shops deal with light-duty industrial, maintenance, and general application where something too light is not enough absorbency, and something too thick isn't cost-effective.
The Best Wholesale Absorbent Mat for Auto Shops
As we mentioned above, it's important to know what exactly your use is for the absorbent mats. Ask yourself what type of spills you are cleaning up. Then ensure that the absorbent mats you are considering are perforated to limit waste, dimpled for easier clean-up, and fast-wicking for ensuring the integrity of the mat upholds. If you're looking for wholesale absorbent mats for your auto shop, these HD Universal Sorbent Mats are the best on the market. Shop now!
Here are some reasons why you should consider this absorbent mat for your auto shop:
They're perforated, dimpled, and fast-wicking!

The highloft construction contains more air than fiber. So it is a low-density material that can soak up more.
Perfect for light-duty industrial, maintenance, and solvent/coolant spills. This type of absorbent mat can help clean up a variety of spills, so you don't have to worry about stocking different types.
You can use them to address leaks and spills.
Other Absorbents to Consider
95-gallon Spill Kit is packed with quality products to help you clean up fast and comply with regulations.
Wipers & Sorbents come in all shapes, sizes, and address different types of issues. Browse through these and feel free to contact us to figure out what's best for you!
[/et_pb_text][/et_pb_column][/et_pb_row][/et_pb_section]